Media coverage: Future Alps paper
Overview of the coverage in press, online, and other media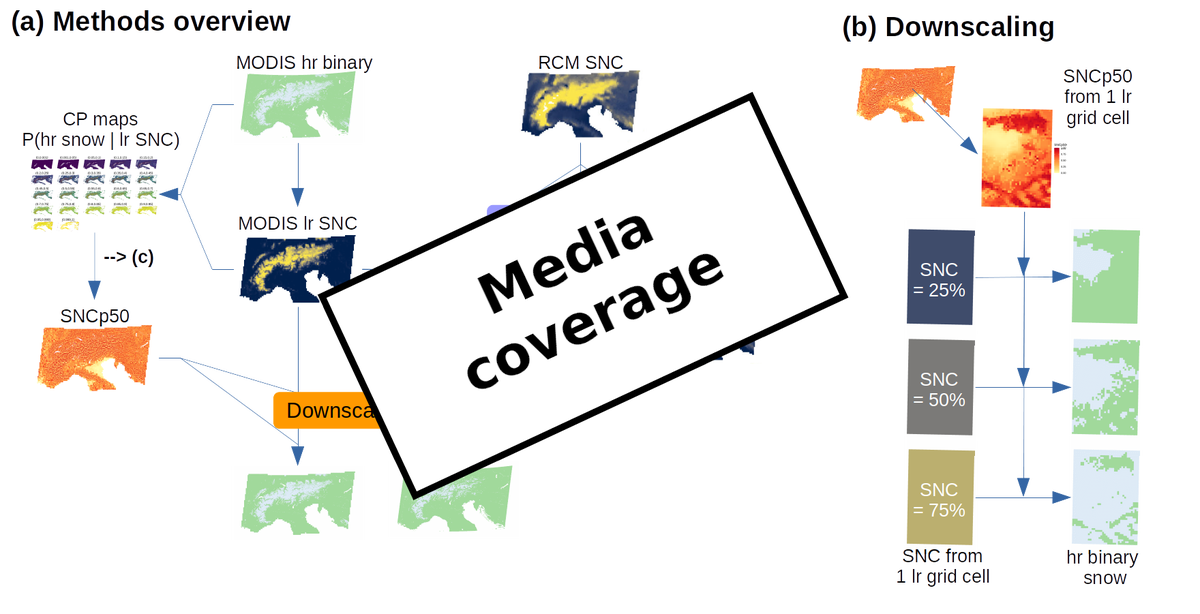 The paper on future snow cover in the European Alps received international coverage in media, thanks to the help of GSCC.
The report on media coverage generated by GSCC is available as PDF, as is the press release.
The paper was featured with a news post at the journal homepage, as well as in the June edition of The Loupe, EGU's newsletter.
Interviews were given to the German and Austrian press agencies, which thus resulted in a wider coverage in those countries. In addition, interviews were requested by a Swiss Radio (RTS), local French newspaper (La Savoie), and a digital Chinese newspaper (The Paper).
Finally, here a non-exhaustive overview of the international media coverage in print and online.